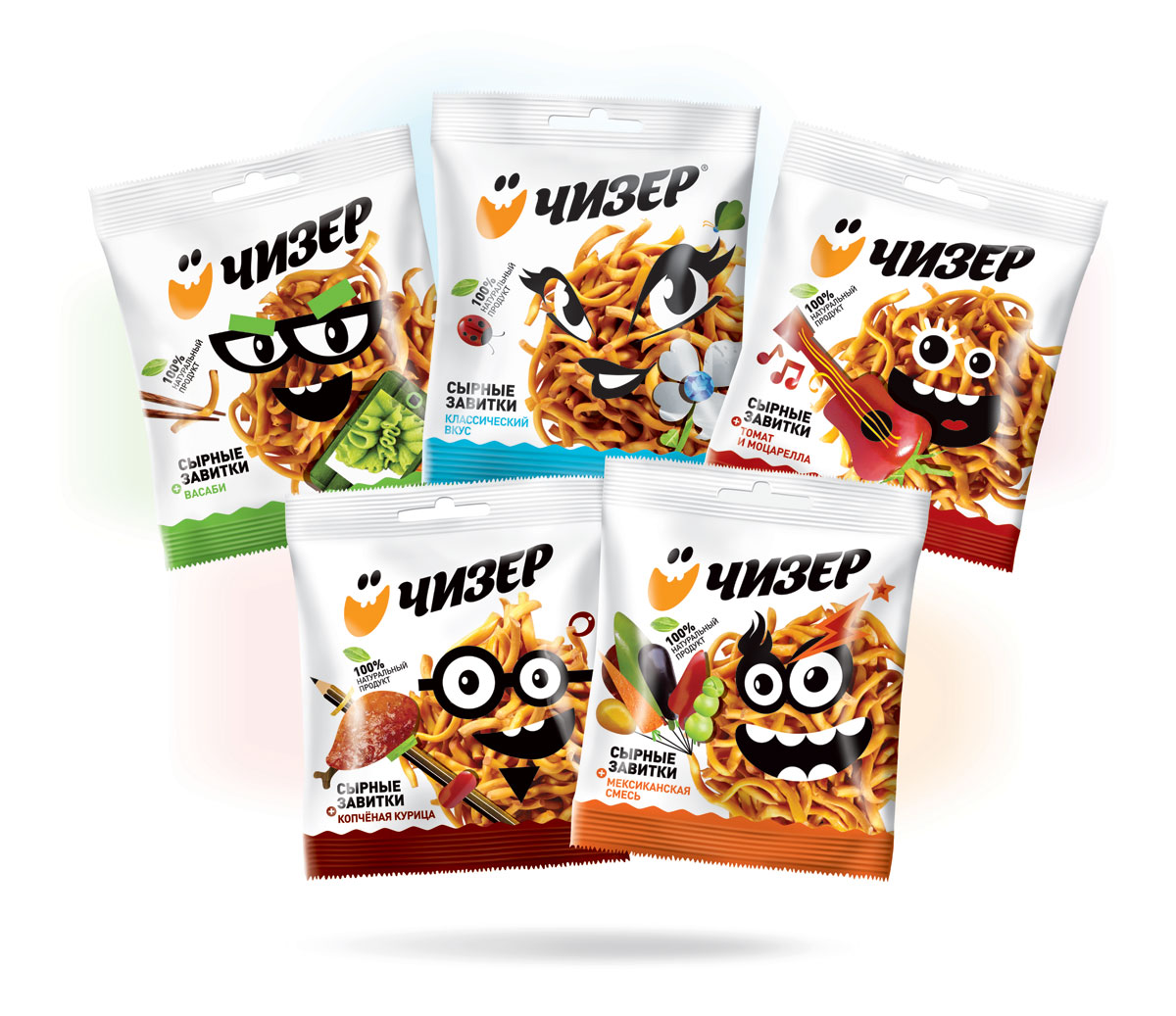 Cheeser — a living cheese
"Cheeser" — an all-natural cheese snacks for young audience, for those who care about their health and diet, and also love to have fun and to share new cool things with their friends.    A living cheese means that it is not just natural, but also literally — alive! A powerful creative platform is built around "Cheesers", a set of cheese characters. Each new taste is a new character. So, this is a real "cheese life" with its stories and communications.
Client: New Foods Research, product development, strategy and positioning, concept, brand identity, design of packaging, POSM and print.