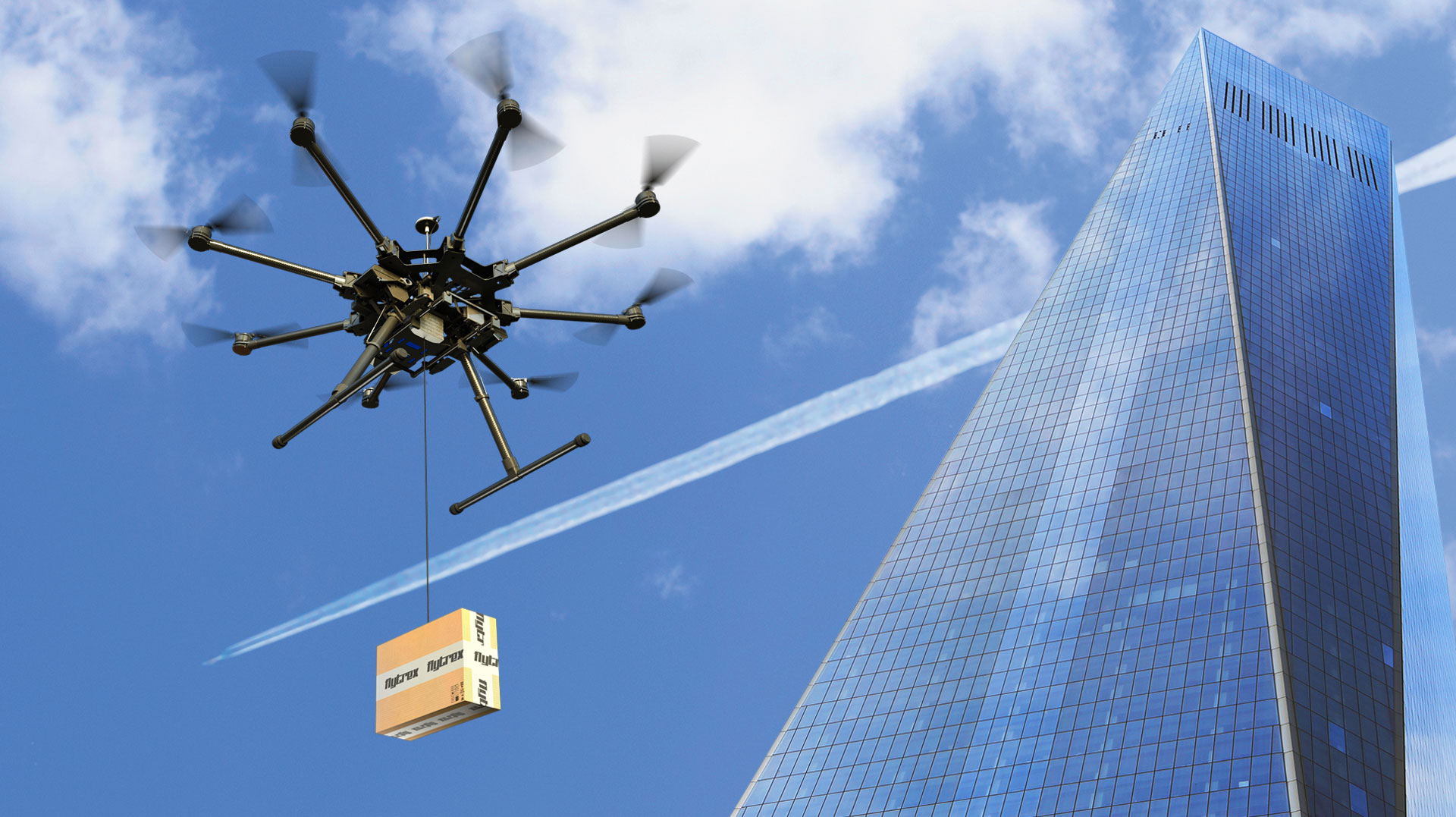 Flytrex is a world leader in the most advanced drone technology. Their Sky model is the world's first cloud connected drone. Moreover, Flytrex became a pioneer in end-to-end, personally tailored, drone delivery solutions. In 2016 Flytrex was ranked by Business Insider as #4 among the 21 coolest tech startups in Israel (following Gett, Waze and Sirin).
We helped Flytrex to harmonize their visual language and gave "design support" in all the significant projects in 2015-2016, including: art direction and key visuals, site, ads, user interface, brochure, presentations and much more.
In 2017, when Flytrex launched their drone delivery projects in Iceland and Panama, our team also worked on some new designs, including logo update, bank of images and infographics.
Cooperation with Flytrex was a chance for us to expand the meaning of branding in this great new world of hi-tech. Whether it was prototyping of a drone "ecosystem" over Manhattan, or visuals for the first in the world real time, fully autonomous, urban drone delivery — it was always a challenging experience to discover, what the role of a designer in the sphere of such breakthrough technologies is.
Client: Flytrex Aviation. 3D by Csaba Kiss.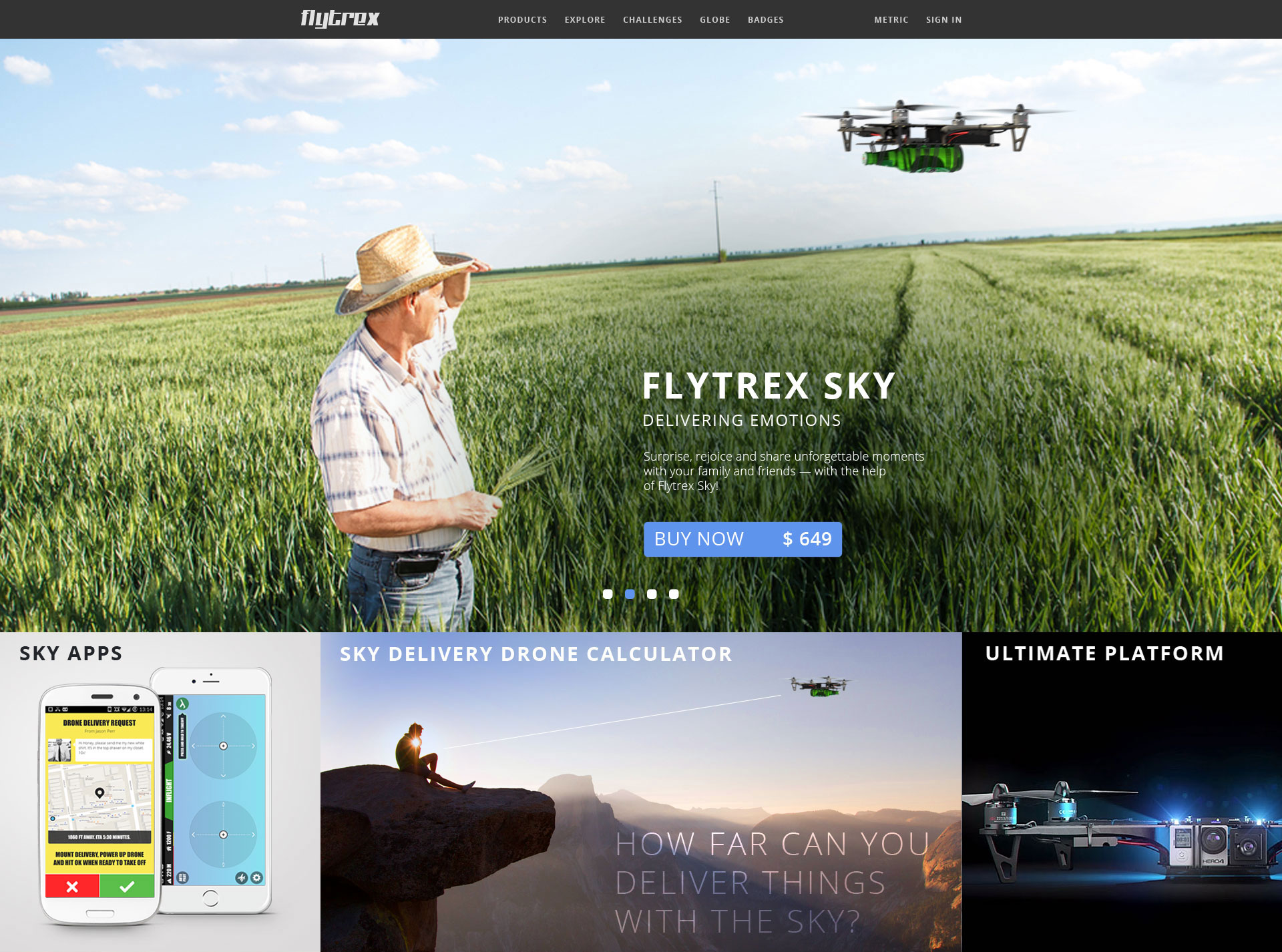 Business Solutions: key visuals and site layout

Control Panel: Design and UI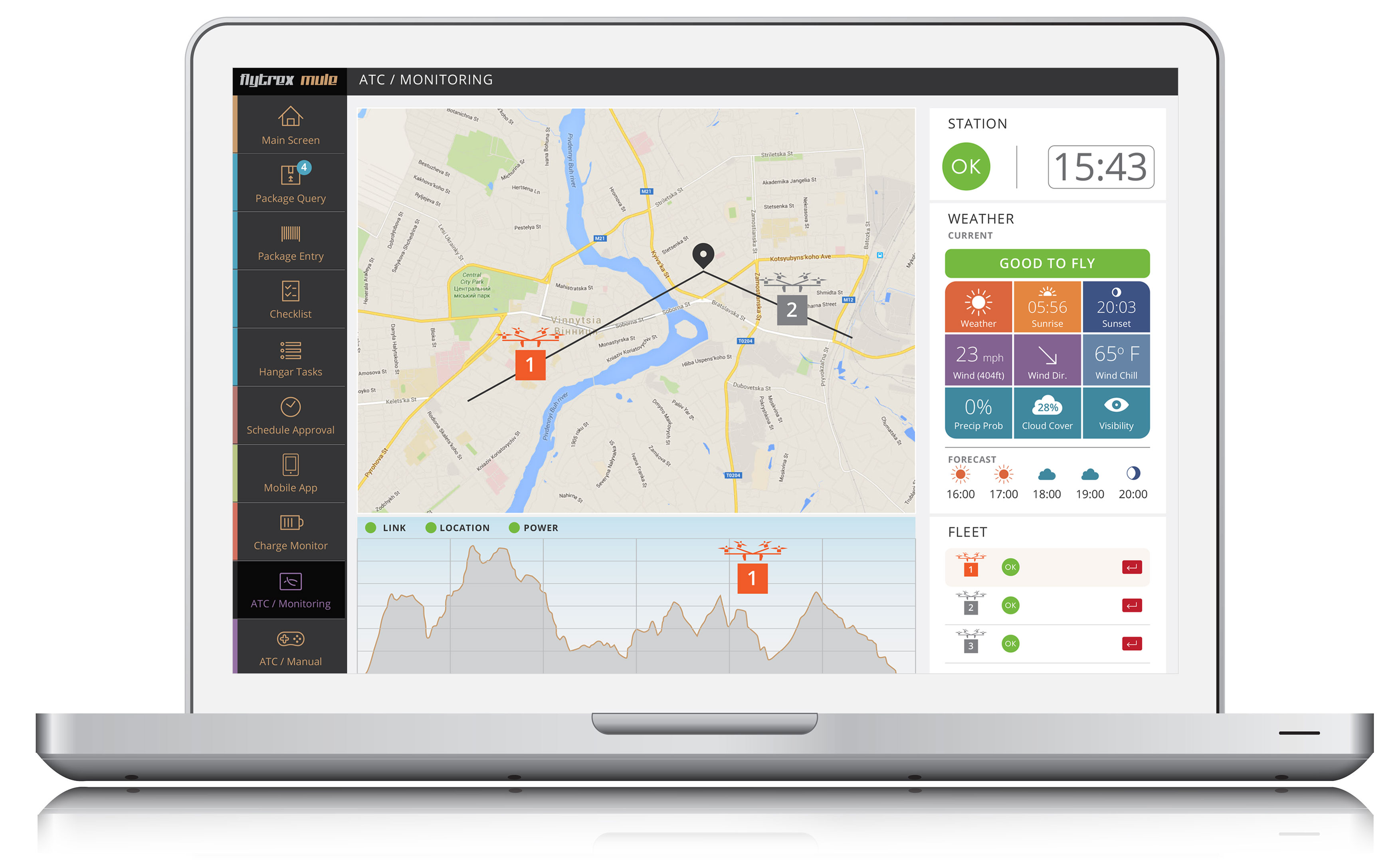 Flytrex Sky Drone: key visuals and site layout