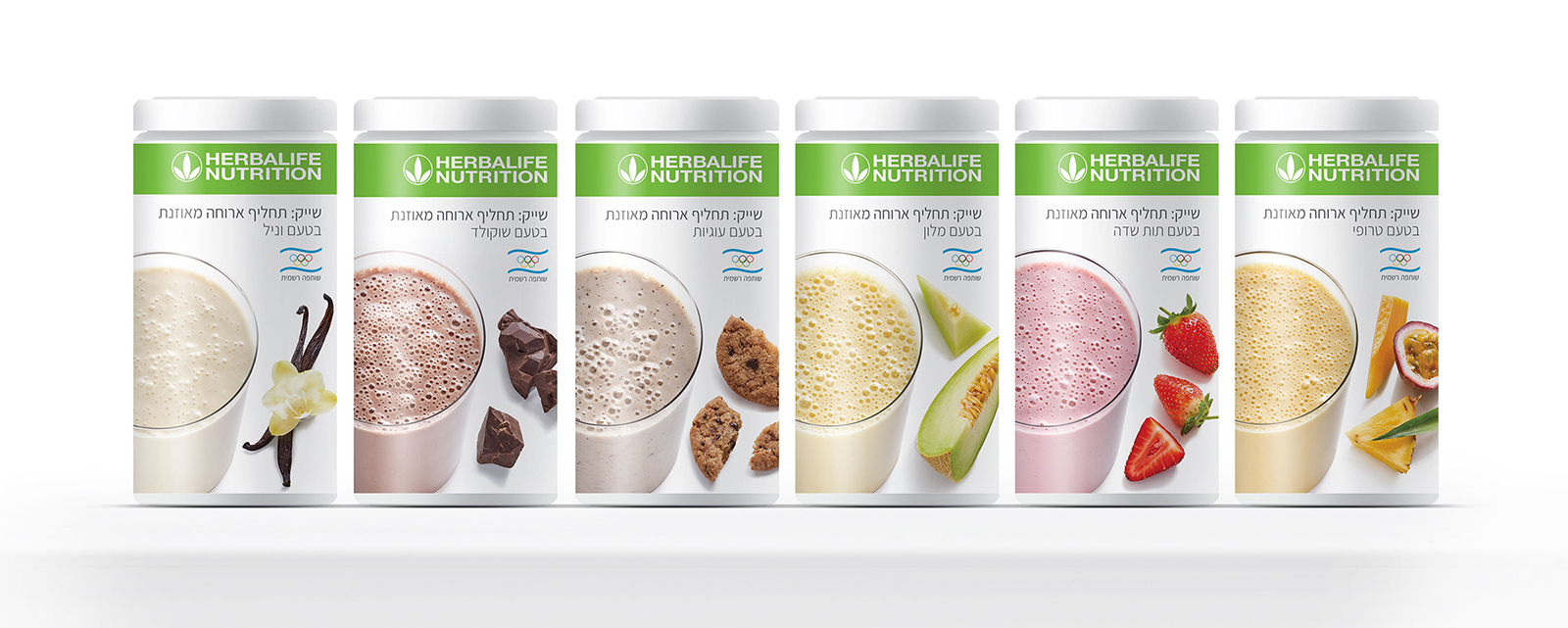 Design of packaging covers for Herbalife's major product line — Formula 1, a shake to satisfy hunger and help manage weight. Herbalife Nutrition provides products for healthy and active life. The "classical" Formula 1 design did not expressed this positioning in an emotional way (which is probably a "must" for such a tough market).
Thus, the aims of the project were:
Find solutions for significant increase of food appeal effect and build emotional perception of the packaging.
Create a stronger hierarchy of elements that would help to deliver brand messages and product information.
Develop system of icons — as a more convenient method of visual communication.
Increase brand visibility — although keeping Herbalife Nutrition identity.
Client: Herbalife Israel. Photography: Dan Peretz. Styling: Amit Farber.